Da vam se Channing pojavi na vratima??
Savannah
Co-Administrator
Kakva bi bila reakcija? Šta biste mu rekli?
_________________
No matter where are you in the world, lt's never bigger than your thumb.
l have no idea where you are out there in the world, John.
You don't scare me, John. - No? Well you scare me.
Dear John, two weeks together, that's all it took. Two weeks for me, to fall in love with you. l'll see you soon, then.
Savannah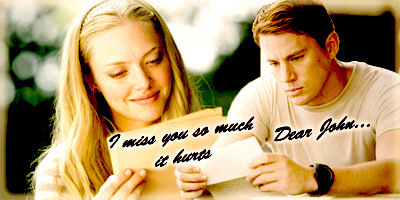 Permissions in this forum:
You cannot reply to topics in this forum